LUSH MONEY Launch Party with Angelina Lopez feat. Tapas & Wine Tasting!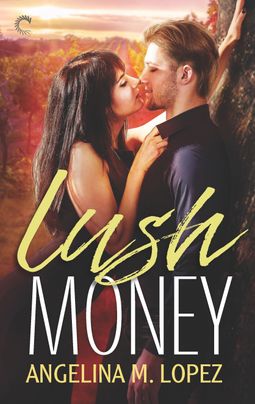 Celebrate the release of Angelina Lopez's romance novel LUSH MONEY. We'll have tapas and a wine tasting, followed by a discussion with the author! She'll be interviewed by Pulitzer Prize-winning journalist (and dear friend) Colleen McCain Nelson, who covered the Obama White House for the Wall Street Journal. You won't want to miss this discussion--not to mention the thrilling feminist novel of a headstrong billionaire heroine and the prince she strikes a bargain with...
A marriage of convenience and three nights a month.

That's all the sultry, self-made billionaire wants from the impoverished prince.

And at the end of the year, she'll grant him his divorce…with a settlement large enough to save his beloved kingdom.

As a Latinx woman, Roxanne Medina has conquered small-town bullies, Ivy League snobs and boardrooms full of men. She's earned the right to mother a princess and feel a little less lonely at the top. The offer she's made is more than generous, and when the contract's fulfilled, they'll both walk away with everything they've ever wanted.

Príncipe Mateo Ferdinand Juan Carlos de Esperanza y Santos is one of the top winegrowers in the world, and he's not marrying and having a baby with a stranger. Even if the millions she's offering could save his once-legendary wine-producing principality.

But the successful, single-minded beauty uses a weapon prince Mateo hadn't counted on: his own desire.
Event date:
Friday, November 8, 2019 - 6:30pm
Event address:
2200 N Westmoreland Street #101
Arlington, VA 22213