Shipping deadlines: We are strongly encouraging customers to get your orders in by December 7th for media mail shipping and December 14th for ground shipping. This only applies to book are " On Our Shelves Now " (shipping times for all other books will depend on publishers shipping speeds). We have been warned about shipping delays all season from USPS, UPS, and FedEx so don't delay!
Itty-Bitty Marquee: Light It Up! (RP Minis) (General merchandise)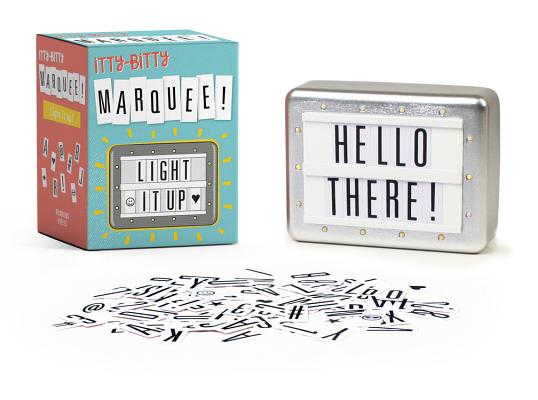 $12.95
Available from Our Distributor (5+ days shipping)
Description
---
Light up your life and your thoughts with the Itty-Bitty Marquee! The perfect way to display -- and draw attention to -- your personalized messages in your home or office.

This customizable kit includes:

A high-quality aluminum framed Mini marquee sign (3.62" x 2.78") with unique light feature, including 4 changeable modes: Steady, Twinkle, Slow Fade, and Chasing
100 PVC tiles featuring an assortment of letters, numbers, characters, and symbols

About the Author
---